The Dog Show Entry Form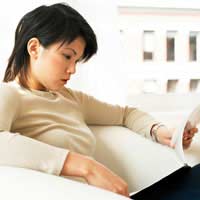 You need to complete an official entry form for each dog show that you enter. These forms are found within the schedule of the show.
Your first entry form can be quite daunting. There seem to be so many questions – and so many rules. Make yourself a cup of tea, sit down and read the schedule carefully.
Check where the venue of the show is – can you get there in time for the start of the show. You may need to stay over the night before. If so the show society sometimes have a list of suitable B & B's that will take dogs. Is the date free, check your diary?If you are showing a puppy is he six months old - if not he cannot enter. Check the start time of the show – there is nothing more annoying than arriving too late and missing your class.
The rules seem very long and a tad confusing, but take the time to read them. Most are common sense and are a repeat of what is listed in the earlier part of the schedule. There are important rules that you must adhere to – if not you could be banned from showing your dog in future. Coat preparation is one important rule, no substance must be used that will change the coat in any way.
The Entry Form
Work through the columns slowly and check you have put the right information – if you get it wrong you could have any wins taken from you.
The registered name of the dog - If you are unsure, have your dog's Kennel Club registration document in front of you and copy the name carefully. Get this wrong and it will be printed wrong in the catalogue and also in the dog press if you are fortunate enough to win.
If you have travelled in from overseas to enter this show you will have been given an ATC (authorisation to show) number by the Kennel Club. If your dog is registered in the UK then ignore.
Put the correct name of your breed – not the nickname or the abbreviation. Get it wrong and you will be competing with the wrong breed.
Sex - put D for a dog and B for a bitch. It may seem simple but you'd be amazed how many people get it wrong!
Date of birth - again if you are unsure check the details on the dog's registration. If you have more than one dog these bits of information can get mixed up.
Breeder - this will be the name on the dog's pedigree and his registration papers. This is the name that your breeder wants to be known by, so get it right!
Dam and Sire - you will gradually learn these names but to be sure copy them from your dog's registration papers. Dam is the mother of your puppy. Sire is the father.
To be entered in classes - against each class in the catalogue there is a number. Enter the numbers of the classes you wish to enter. Put them all in the one box.
Your Details - remember to put your own details clearly and a phone number. The secretary will need this if she has to contact you for any reason.
Declaration - read this carefully before signing it as you are declaring that you agree to the rules of the show and that your dog is not bringing anything infectious into the show or has been exposed to anything contagious in the 21 days preceding the show. Finally remember to enclose your cheque and sign it!
Become a Member
It may be that you like the show society that organised the show; it may be local to you and arrange lots of activities that you and your dog can join in with. On the entry form you will see a box where you can apply to join; you will normally get cheaper entry fees as well!
Donations
Quite often you will see a request for donations. These may be used towards rosettes or as prize money. If you can afford this then please consider a donation. Many clubs are run on a shoestring budget and will be grateful for any help offered. Names are normally printed in the catalogue thanking all exhibitors that donated.
You might also like...