Find a Ringcraft Club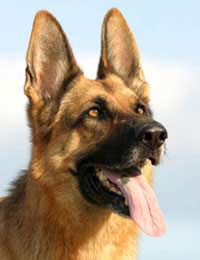 Hopefully you would have purchased your future champion from a breeder who will guide you through your first attempts – if not research is even more important.
There's nothing like hands on research, so try to visit as many dog shows as possible. Even old hands at showing are keen to pick up any tips that will enhance their chances of winning. Any exhibitor will take time to speak to someone interested in their breed but never approach them as they are preparing for the ring.
If a dog or the owner has caught your eye and you feel you would like to speak to them why not watch them in their class first, every exhibitor wears a ring number, you can read about them and their dog in the catalogue of entries. If they bred the dog that caught your eye why not go ask if they are expecting any more puppies. If you like the way they handle go ask how they train their dogs – but after they have exhibited in the ring. Remember also that if they won their class they will still be preparing the dog to re-enter the ring later for best of sex judging, then hopefully best in show!
Show Catalogue
When looking in the show catalogue you may find another breed enthusiast that lives in your area. Find out where they train their dogs, strange as it may seem some ringcraft classes may not have experience of how your breed is shown in the ring. Take a look at how a Yorkshire Terrier is presented as opposed to a German Shepherd – there is a vast difference.
The Kennel Club hold a list of registered training clubs, these will be for all dog interests so make sure you sign up for the correct type of club for your interest.
Social Events and Friends
Because the club you pick will be local to where you live, you will soon make friends with many other canine enthusiasts. You will bump into these people at local shows and they will be able to advise you in the general show routine. Many people arrange to car share, which can be a great saving in what is becoming an expensive hobby.
Training classes will also arrange seminars and talks that will enhance your enjoyment of your new interest in the dog game.
Many clubs will arrange match nights where an invited judge will assess the dogs present and place them accordingly. This is excellent practice for your first shows and for your dog to get used to show ring conditions. Judges at these events are often new to assessing dogs and this gives them practice before they enter a proper show ring. Sometimes an experienced judge is invited so your dog may be looked over by someone who has judged at Crufts.
There will also be party nights when dogs will play silly games along with their owners. Christmas is a great time for this when many dogs will wear fancy dress and compete on a different level. It is always fun to see Mastiffs dressed as Sugar Plum Fairies and Afghan Hounds in Father Christmas outfits – it's a little bit of silliness that makes a break in the often serious side of training. Party nights are also a time when awards are made to the dogs that have won the most points during the year at dog shows. Every dog attending classes from young puppies to veterans are welcome at ringcraft clubs.
You might also like...
Any ringcraft classes around thurrock for a bullterier? Thank you
Anett
- 27-Feb-20 @ 10:27 PM
Looking for puppy ring craft classes around the Leicester area happy to travel for the class Standard poodle pup now 14 weeks old Thankyou
Lerryn Miodrag
- 30-Jan-20 @ 1:52 PM
Looking for Ring craft classes Kennel club Standard .. inverclyde Thank you for Assistance. Dig Breed King Charles Cavalier
FiHam
- 8-Jan-20 @ 10:18 AM
Hi looking for ring craft classes near Braintree willing to travel to surrounding areas. Thanks in advance Rosie
Rosie
- 6-Jan-20 @ 10:55 AM
Is there a ringcraft club in Fakenham, Norfolk?
Clay
- 3-Jan-20 @ 9:17 AM
Hi I have an Alaskan malamute that I'm looking at showing.How do start getting into it? Or does anyone know of ring craft class near to kidderminster.. in the midlands. Thank you
James
- 19-Dec-19 @ 11:40 PM
Can you tell me the times of ringcraft training in bolton and what age as the puppygot to be
Mike
- 14-Nov-19 @ 10:47 PM
I'm looking for a ringcraft class near Ashbourne, Derbyshire - can anybody help?
Charlie
- 6-Nov-19 @ 2:40 PM
I'm looking for ring craft classes near me for my miniature daschund I live in guyhirn pe134er it'sI'm between Peterborough and kings Lynn
Jay
- 23-Oct-19 @ 10:37 PM
Looking for Ringcraft classes in Long Island NY
Sammy
- 5-Apr-19 @ 12:08 PM
Is there any ringcraft classes in the west Yorkshire area
Bask
- 17-Mar-19 @ 1:11 PM
Looking for a ring craft club in central London or London in general... please contact me if you have any information..
Dog Guru
- 28-Feb-19 @ 11:38 AM
I'm looking for ring craft classes il Liverpool for my dogue de Bordeaux
Rusty
- 25-Feb-19 @ 12:58 PM
Are there any ring craft classes in south east Kent. Thank you
Gracie
- 21-Feb-19 @ 10:21 PM
I am looking for a good Ringcraft class in the North East.I live in Ashington and willing to travel.
Irene
- 11-Feb-19 @ 7:44 PM
Does anybody know of ringcraft classes near Lincoln?Thanks
Sian
- 29-Jan-19 @ 7:38 PM
I'm looking for ring craft in Northants.
Sue
- 22-Jan-19 @ 8:44 PM
I have. 14 week Bichon Frise that I would like to show , is there any ring craft trading in Northampton, or workshop
Deb Carr
- 28-Dec-18 @ 6:08 PM
Looking for a ringcraft class in northampton for a great dane. Hes 8 weeks old & dad won crufts in 2016.
Sammy
- 20-Nov-18 @ 8:40 PM
Hi are there any ring craft classes in Ashton under Lyne ?
Vik
- 18-Oct-18 @ 1:14 AM
Can you please can you tellif that any ring craft near leeds or selby
JCollies
- 13-Oct-18 @ 9:54 PM
Is they any ring craft nearleeds or Selby
Thej
- 13-Oct-18 @ 9:52 PM
Hi I live in west London does anyone know of ring craft training for my 7 month german shepherd girl as her brother and parents are champions already :( I have not done this before but would love her to be trained like her brothers
aprilstar
- 5-Aug-18 @ 10:51 PM
Hi, I just wondered if anyone knew of any ringcraft classes in the Leeds/Wakefield areas please.My local one at Normanton isn't running at the moment, Kind regards, Julie
Julie
- 1-Aug-18 @ 10:55 AM
Any ring craft classes in Kent for toy breeds thank you
Lynsey
- 29-Jul-18 @ 11:43 AM
Hi i brought a pug puppy in june he is 6 months old from a breeder in somerset most of her pugs are champion show dogs she asked me if i was going to show him i would like to but never done this before so would need some help i live in hull east yorkshire west hull if you could give me any info woukd be travelling by bus many thanks sharon
Sharonanne
- 21-Jul-18 @ 1:45 PM
Hi I'm looking for a local class to start showing my chow chow can you please point me in the right direction where I start thanks
Lou
- 20-Jul-18 @ 7:47 PM
Looking for ring craft classes in the bradford area to teach me how to show my Staffordshire bull terrier
Jaytee
- 5-Jul-18 @ 4:57 AM
Hello, I am looking for a ringcraft class in or near Wellingborough, Northamptonshire. Thank you.
PerfectPointer
- 28-Jun-18 @ 1:42 AM
Is there anyone in the Norwich Nofolk area that does 121 dog showing / handling I want to be able to show my own dog now after having used handlers
Tegan 64
- 17-Jun-18 @ 11:59 AM