Find a Ringcraft Club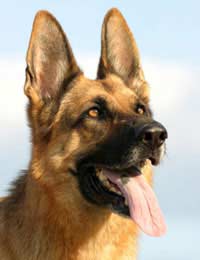 Hopefully you would have purchased your future champion from a breeder who will guide you through your first attempts – if not research is even more important.
There's nothing like hands on research, so try to visit as many dog shows as possible. Even old hands at showing are keen to pick up any tips that will enhance their chances of winning. Any exhibitor will take time to speak to someone interested in their breed but never approach them as they are preparing for the ring.
If a dog or the owner has caught your eye and you feel you would like to speak to them why not watch them in their class first, every exhibitor wears a ring number, you can read about them and their dog in the catalogue of entries. If they bred the dog that caught your eye why not go ask if they are expecting any more puppies. If you like the way they handle go ask how they train their dogs – but after they have exhibited in the ring. Remember also that if they won their class they will still be preparing the dog to re-enter the ring later for best of sex judging, then hopefully best in show!
Show Catalogue
When looking in the show catalogue you may find another breed enthusiast that lives in your area. Find out where they train their dogs, strange as it may seem some ringcraft classes may not have experience of how your breed is shown in the ring. Take a look at how a Yorkshire Terrier is presented as opposed to a German Shepherd – there is a vast difference.
The Kennel Club hold a list of registered training clubs, these will be for all dog interests so make sure you sign up for the correct type of club for your interest.
Social Events and Friends
Because the club you pick will be local to where you live, you will soon make friends with many other canine enthusiasts. You will bump into these people at local shows and they will be able to advise you in the general show routine. Many people arrange to car share, which can be a great saving in what is becoming an expensive hobby.
Training classes will also arrange seminars and talks that will enhance your enjoyment of your new interest in the dog game.
Many clubs will arrange match nights where an invited judge will assess the dogs present and place them accordingly. This is excellent practice for your first shows and for your dog to get used to show ring conditions. Judges at these events are often new to assessing dogs and this gives them practice before they enter a proper show ring. Sometimes an experienced judge is invited so your dog may be looked over by someone who has judged at Crufts.
There will also be party nights when dogs will play silly games along with their owners. Christmas is a great time for this when many dogs will wear fancy dress and compete on a different level. It is always fun to see Mastiffs dressed as Sugar Plum Fairies and Afghan Hounds in Father Christmas outfits – it's a little bit of silliness that makes a break in the often serious side of training. Party nights are also a time when awards are made to the dogs that have won the most points during the year at dog shows. Every dog attending classes from young puppies to veterans are welcome at ringcraft clubs.
You might also like...
Correction my whippet is 10 months old.
Gill
- 7-Nov-23 @ 9:48 AM
I am looking for a ringcraft classes near to great Barr Birmingham. I have a 20 month old kc whippet and I would like for her to attend shows. King regards
Gill
- 7-Nov-23 @ 9:45 AM
Looking for local ring craft classes Redditch Worcs area 2 chihuahua
Poppet
- 18-Jul-23 @ 11:36 AM
Hi, I'm looking for a ring craft class around Bacup in Lancashire?
Hi. I'm looking for a ring craft class for beginners. I have a Norfolk Terrier thats I'd love to learn more about the possibility of showing and just socialising really. Many thanks Lou
Lou
- 12-Apr-23 @ 7:14 PM
Hi, looking for some ring craft classes in or around Hull. Thanks
Hannah
- 12-Nov-22 @ 8:45 PM
Hi looking for ringcraft classes in South Manchester area. Any help would be appreciated thank you. Ann
Pep
- 17-Jul-22 @ 3:36 PM
Hi I'm looking for ringcraft classes near Wigan skelmersdale and ormskerk thank you
Leann
- 8-Jun-22 @ 3:57 PM
Hi, I am looking for any ringcraft training classes in. We are based in West Bromwich. Thank you
We are looking for any ringcraft classes in the Argyll or Lochaber or Renfrewshire area We have a four and a half month old Golden Retriever. Many thenks
Islay
- 1-Oct-21 @ 10:10 AM
Hi - I am in between Hereford and Worcester and have a 7 month old Leonberger that i would like to start showing - are there any ringcraft clubs/lessons nearby please? TIA
Hi I have recently moved to Cornwall, I used to run Top Dogs Ringcraft in Bedford and Bletchley. At long last I have found a fabulous venue in Menheniot (nr Liskeard) off A38 just over 1 mile to venue. NEW Classes open on Friday 1st October 7pm to 8.30pm. I have over 40yrs exp. and can provide references from previous members. I cater for ALL breeds and ALL levels of experience adults and Junior Handlers. If you would like to know more, feel free to contact me.
Top Dog
- 28-Sep-21 @ 10:53 AM
Looking for ring craft in the North East for to show my new puppy can anyone help much appreciate
Lash
- 27-Sep-21 @ 8:08 PM
Does anyone know of any Ringcraft classes for a beginner in Beds/Bucks borders area?I have been told about Top Dogs Ringcraft in Wooton on Wednesday evenings, but am not getting any replies.Anyone know if they are still operational?Many thanks.
Stu
- 19-Sep-21 @ 4:47 PM
Hi, any ringcraft classes in herefordshire please, I am totally new to the showing side of owning dogs but would love to learn more , thank you
Debs
- 4-Sep-21 @ 11:05 AM
Hi I'm in west Oxfordshire and looking for ring craft clubs. I know there one in kingham but I have young children and I'd get back too late! Is ringcraft always in the evening? Thanks in advance.
Ziggy
- 5-Aug-21 @ 7:18 AM
Anyone know of Any ringcraft classes near Keighley? BD22
Ruthie
- 26-Jul-21 @ 5:39 PM
Can you tell me if there are any ring craft classes near Keighley, West Yorkshire , many thanks
Vicki
- 24-Jul-21 @ 7:47 PM
Any near ringcraft class in Birmingham.I am looking forward 18wk GSD pup thanks
Kam
- 20-Jul-21 @ 9:42 PM
Hi where are the nearest Ringcraft classes to Ripon North Yorkshire please? Many thanks
Coco
- 7-Jul-21 @ 3:33 PM
Anyone know of ringcraft classes in the Ashbourne/Derbyshire Dales area? I would like to enter my dog for a show in July. Thanks, Annie x
Annie
- 1-Jul-21 @ 4:25 PM
I would love to take my puppy to a ringcraft club as i would like to show her. I live in Wythenshawe, Manchester, where would be the closest Ringcraft Club?
Siobhan
- 27-Jun-21 @ 11:47 PM
Looking for a ringcraft class in the castleford / wakefield area, would appreciate any help you can give.
Steve
- 27-Jun-21 @ 9:55 AM
Looking for a ringcraft lesson or club to attend with my SBT in or near east northants
Heidi
- 25-Jun-21 @ 1:22 AM
Hi. I am looking for ring craft classes near Dulwich south-east London for toy poodle
Mila
- 10-Jun-21 @ 1:03 PM
Hi I'm looking for a ring craft training class near Dartmouth or Totnes
Nadz
- 3-Jun-21 @ 11:31 AM
Looking for Ringcraft Classes for an American Pocket Bully puppy.
Caroline Rana
- 2-Jun-21 @ 6:04 PM
Looking for ringcraft classes around Blackpool area. Can anyone please let me know of any within reasonable distance?
Maria
- 23-May-21 @ 6:09 PM
Is there any ringcraft classes around the wakefield area?
jamie
- 15-May-21 @ 3:49 PM
Looking for ringcraft classes near North Tyneside
Spaniel mammy
- 13-May-21 @ 6:58 PM