Group Championship Dog Shows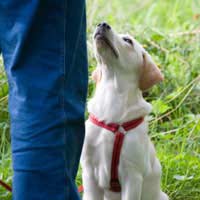 There are over two hundred different breeds registered with the Kennel Club and each breed falls into one of seven groups. Each group has its own Championship Dog Show with challenge certificates allocated for qualifying.
Each group has its own national Championship Show with most having Championship Shows in Wales and Scotland as well. If you ever have the chance to visit each of these shows you will notice that there is a different atmosphere at each of them. Although all are exhibitors showing the cream of the dog world the individual groups exude the personality of the particular type of work that the dog performs.
Although there are seven groups at present there are only six national group championship shows. The Large Working Group split ten years ago and the Pastoral Group came into existence. These two groups are admirably catered for by the Working and Pastoral Breeds Association.
Working Group
This group is arguably of the most help to man being dogs that guard rescue and search. Amongst this brave group are the St. Bernard, Siberian Husky, Rottweiler and the Newfoundland.
Pastoral Group
This group was originally part of the working group and was split ten years ago due to its size. Now comprising of herding and protection breeds including The Old English Sheepdog, Collie, German Shepherd Dog and Border Collie.
Toy Group
This group consists mainly of small companion dogs that are extrovert and friendly. These dogs make ideal companions for the elderly and smaller sized homes. Some of the twenty-three breeds in this group include, The Cavalier King Charles Spaniel, Pug, Pomeranian, Pekinese and Yorkshire Terrier.
Gundog Group
This group contains the retrieve, hunt, point and setter breeds. An intelligent group of dogs that require a lot of exercise. This is a large group consisting of over thirty different breeds some of which are Gordon Setter, Irish Setter, Pointer and Golden Retriever to name but four.
Hound Group
This group consists of dogs that hunt by either sight or sound. The Borzoi, Afghan Hound, Greyhound, Deerhound and Beagle make up some of the thirty six different breeds of dog.
Terrier Group
This group contains the dogs that were bred to catch vermin above and below ground. They are strong, brave and bold. Consisting of approximately twenty-five breeds including the Fox Terrier, Norfolk Terrier, Norwich Terrier, Manchester Terrier, Parson Russell Terrier and the West Highland White Terrier.
Utility Group
Some of the breeds in the Utility group are amongst the oldest registered breeds in the world. Although bred for a purpose they do not fit easily within the other groups that are for the sporting and working breeds. Amongst the twenty-eight breeds are the Bulldog, Dalmatian, Poodle (three varieties) and the Schnauzer.
Entries
These shows are entered in exactly the same way as any other dog show and are open to all Kennel Club registered dogs in each group.
Best in Show
After each breed has been judged and a best of breed winner announced the breed winners compete against each other exactly as they would in a general championship show. Instead of winning Best in Group, at a group championship show they will be declared Best in Show – as there is only one group. With the Working and Pastoral groups sharing a show there will be individual group judging followed by the winner of both groups competing for Best in Show.
GREAT DOGS IS FOR SALE.
This website is for sale [more info].
You might also like...