What Are Limit Shows for Dogs?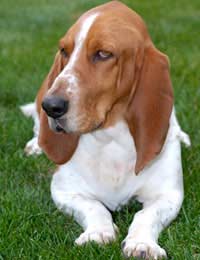 Unlike other dog shows a Limit Show has certain entry requirements and restrictions.You must belong to the breed club or show society that is organising the dog show. Like all other dog shows in the United Kingdom it will be licensed with the Kennel Club by a registered dog show society. Several years ago some show societies holding more than one open show each year were restricted by the Kennel Club to how many shows they could stage per year if attendance levels were not high enough. This did increase the number of Limit shows as the societies then replaced their cancelled open shows with the members' only Limit show to ensure their members' did not lose a club event.
Classes
If it is a general show society that's hosting the dog show there will be classes for every type of dog. However there will not be classes for individual breeds. The classes will be separated into each of the seven groups with classes in each group for different age and levels of competence.
AV (any variety) Hound Puppy
AV Hound Graduate
AV Hound Post Graduate
AV Hound Open
Best AV Hound
Best AV Puppy (Best AV Hound and Best AV Puppy are usually declared after these classes are judged.)
The other six groups; Gundog, Terrier, Utility, Working, Toy and Pastoral will then be judged, followed by any other classes such as Veteran.
Finally the Best in Show and Best Puppy in Show will be judged. If a breed club has organised the limit show the classes will be for one breed only.
Although wins at Limit shows do not count towards major titles such as Champion or Junior Warrant they are still prized and exhibitors that belong to ringcraft and breed clubs may find that they can use these wins when competing for annual club competitions.
Judge
Quite often you will find that there is only one judge assigned to assess every class. He or she will work in the one show ring. Many show societies will invite a well-known dog show judge to assess the entries.
A schedule is issued very much the same as for any other show. Within this schedule you will find an entry form with a section to renew your membership if it has lapsed. The organising club will also advertise the show in the canine press hoping to attract exhibitors who will join the club in order to be able to compete.
Prizes and Awards
Prize money, rosettes and place cards are normally available to class winners at these types of shows with members having donated generously to these prizes. It is quite common on all entry forms to find a section where you can donate a small sum to the event. If you can afford to do so please do, as so many clubs are run on a very tight budget. Donations are acknowledged in the show catalogue.
Where to Find These Shows
If you are a member of a Show Society or Breed Club you will be sent a copy of the schedule. Inside this schedule you will find information about the classes and an entry form. Schedules for forthcoming shows are often included with club newsletters and notice of other forthcoming events. Shows are also advertised in the canine press and listed in the Kennel Gazette the Kennel clubs own publication.
These shows attract smaller numbers and are usually held in smaller venues. Community centres and church halls are very popular. The committee catering staff will provide home cooked refreshments, which makes the event a friendly and informal affair. Christmas is a popular time for a Limit show where the members can celebrate the season and hopefully a successful end to another year of exhibiting their beloved dogs.
You might also like...
Can I dog from abroad enter a breed limit show even if it's a Champion
Dottie
- 13-Feb-19 @ 4:44 PM