Why Join a Dog Club?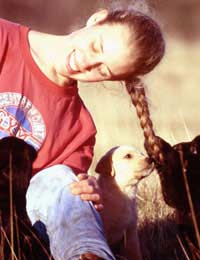 Owning a show dog is only the first step into joining the canine community. You are never alone when you own a dog, whenever you go walking, people will want to talk to you; be it about their own dog or about yours. Another way to make contact with fellow dog owners and exhibitors is to join a canine club. But what sort? There are so many different clubs from which to choose.
Puppy Socialising
This could possibly be the first group of dog enthusiasts that you encounter. These groups are exactly what they say, a group of owners getting together so that their young puppies can get used to other dogs and strange surroundings. Usually organised by veterinary surgeries your puppy can attend as soon as they have had their vaccines.
Ringcraft Classes
If you are serious about exhibiting your puppy, the next club you encounter will be your ringcraft class. These clubs are registered with the Kennel Club and a local group can be found by contacting the Kennel Club. Here you will meet owners of all sorts of breeds that live in your locality. Apart from the actual ring training there are often match nights where visiting judges will practise their craft and give you and your puppy valuable experience of show conditions. Quite often you will bump into members of your local ringcraft all over the country as you venture out to showgrounds around the UK.
Breed Clubs
Every breed registered with the Kennel Club has at least one breed related club. By belonging to this club you will receive show schedules, yearbooks and other breed related literature. You will be informed of any legislation relating to breed and canine events and invited to comment and vote where necessary. Apart from the benefits of receiving breed related news you will also get to know many fellow owners of your chosen breed. In time you may feel that you want to get more involved with your breed and its club and decide to give some of your time to helping at events. Willing hands are always welcomed by your club, whether it is organising an event or pushing a broom – perhaps your help will be appreciated with an invitation to join the committee and help further with your breed.
Breed Council
In breeds where there is more than one club, it is becoming increasingly common for there to be a breed council. This is a committee that is made up of representatives of all breed clubs that sit to share the workload set by the Kennel Club concerning judges, health concerns, breed education and the myriad of other concerns of each breed. If you are fortunate enough to one day be part of your breed club committee even perhaps an officer, you may well represent your breed at council level and make important decisions about the future of your chosen breed.
General Canine Societies
These societies are the clubs that arrange the large championship and open shows that are available to enter every week around the UK. Most of these clubs are named after the area they were formed and are run by local enthusiasts. Apart from arranging shows, these organisations often run their own ring craft classes and other activities. A bonus of becoming a member is that there is often a reduced fee available for members making show entries. It is often the loyal members that help at the shows stewarding, selling catalogues and other such duties.
The Kennel Club
It is possible to become a member of the Kennel Club although this is open to a select few. However, there are now associate memberships that are more attractive to the grass root show person and dog owner. The Kennel Club are more than willing to advise on how these memberships work.
You might also like...