About Our Site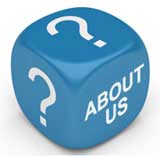 GreatDogs was formed to offer a unique reference point on owning and showing a pedigree dog.
Sports within the wonderful world of pedigree dogs can be time consuming and enjoyable for every dog owner. Entering dog shows for the first time is both daunting and strange at the same time. It is almost like stepping into a strange new world with its own language and regulations.
Greatdogs helps the novice owner on the right path to enjoying the sport of dog showing from where to buy a good quality puppy to training it for the show ring.
Entering shows can be complicated for novice show goers, finding the right dog show filling out an entry form and knowing which class to enter can be very daunting but with the guidelines from this site you will soon know what you are doing.
Once you are over your beginners nerves you will need to know what all the awards and levels of dog showing mean and again Greatdogs has the answers, you can follow how to gain your junior warrant and how to apply and you can also find out how a dog is made into a champion.
Training at home from the first day you bring home your puppy through to how to behave in the show ring are useful articles both for the novice exhibitor and anyone who just wants to know what the sport is all about.
The Greatdogs site is a useful place to visit for every dog show enthusiast

Related Articles in the 'Site Information' Category...