Dog Pedigree Explained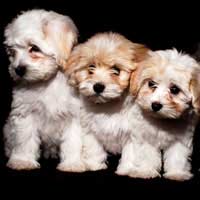 We all have a pedigree whether we are aware of it or not! It's all about family history and knowing who our forefathers are. For us we have a family tree, for dogs they have a pedigree.
When you first visit the breeder of your future show dog, she will be able to show you a copy of the puppy's pedigree, many breeders will allow you to take the copy home to study in your own time. This is very helpful, but have you any idea what it all means – probably not!
The Legal Implication
Unfortunately there isn't one! You could have the most beautifully decorated certificate imaginable with a very impressive list of dogs emblazed in red (red colouring is often used to depict a champion dog) in every generation. However it could all be a pack of lies. Unscrupulous breeders will use any cheap shot to sell a puppy even impressing the gullible novice with a fictional pedigree. This is why it's imperative you buy from a reputable breeder.
Dam and Sire
One difference between a dog's pedigree and your own family tree is the naming of parents. We would have a mother whereas the dog has a DAM. The dog's father is called a SIRE. Consequently the dog will have grand dams and grand sires followed by great, great grand dams and sires the further back you travel.
It is common to have all the champions in a pedigree shown in red so that they stand out. Do not be too impressed with the amount of red words on a pedigree, particularly if they are the names of sires. Unfortunately too many owners of champion dogs are not that fussy when selling their dogs stud services and consequently they turn up in quite a few pedigrees.
Reading the Pedigree
Pedigrees are read from left to right in columns. The first column usually has just one name – that of your own puppy. This will be his official kennel name as registered at the Kennel Club. This name will match all the documentation that you have regarding your dog.
The second column will have two names, which are your puppy's mother and father. You will see that the sire's (father's) name is always at the top. Normally in each box there will be details of stud book numbers/ junior warrant awards and any health checks (hip scores, eye tests) etc. which are logged at the Kennel Club.
If your puppy has any forefathers who have attained awards overseas these will also be shown. These awards will be abbreviated by the country of origin or by the word Int. (International). Each column of information is one generation of the pedigree. It is normal to receive a three, four or five generation pedigree from your breeder, some people are lucky and receive a much longer one.
Many of the dogs will have quite long names. You can tell a lot from a kennel name. The first word is normally the registered kennel name (affix) of your breeder. If a dog has another name attached at the end this is usually the affix of the owner of the dog who has had the name added after purchasing the puppy. This service is one of many provided by the Kennel Club.
An example is: Lamacres first Choice of Paddipaws, Lamacres is the name of the breeder whereas Paddipaws is the name of the owner of the bitch. When this bitch was old enough to be mated one of her litter was registered as Paddipaws Prince Victor. Because the owner of the bitch bred the litter this breeder's registered affix became the first name of the puppy.
An Interesting Hobby
A dog's pedigree is an important document that holds a lot of history of the breed. Just as we trace our own family tree so many people trace back their dog's pedigree. Along the way they will find notable dogs in the breed, and names of famous kennels that no longer exist. Within your chosen breed there are bound to be archives held by clubs plus books on the breed. Amongst these records you will find photographs and reports about your puppy's ancestors which give another dimension to your hobby of showing your dog.
You might also like...
Hi, Do you know hat the two letters and the number in brackets at the end of my dog pedigree name means? Her's AT3.Her Father is AG3. What does is mean? Thanks
Meg
- 20-Feb-18 @ 10:55 AM
Thanks for the article - very useful. Do you know what the * stands for over names? Does its male? Thanks
Davidt
- 1-Jan-15 @ 10:31 AM