DNA Tests to Trace Dog Breeds' Lineage?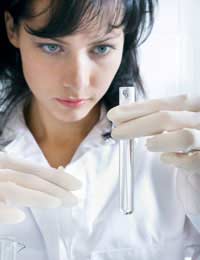 Q.
Can you tell me please if there are DNA tests available in the uk that will determine the breeds in a dogs make up?
Recently I bought a Cavalier King Charles Spaniel who is not growing very much and whose temperment is very like a chihauhau. The breeder also breeds these and has been very unhelpful.
(L.M, 26 April 2009)

A.
This must be very upsetting for you. To see a dog that you purchased in good faith not turn out as expected is annoying. The good news is that yes there are DNA tests available for dogs in the United Kingdom.
First speak to your puppy's breeder about your concerns and record his or her comments. Check the documentation given when you purchased the puppy. You should have a copy of a pedigree for the puppy which shows the parentage of the dog for several generations, a five generation pedigree is usually given. You should also have a Kennel Club registration document for the puppy and this document shows the names of the puppy's parents and the breeder. If the owners of your puppy's parents have had any health tests and DNA testing done on their dogs the results are shown on the registration document.
DNA Profiling
Eventually all dogs will be DNA profiled. A dogs DNA is a unique type of fingerprint that is invaluable if your dog is lost or stolen as it will help identify your dog. Presently it is advised to also micro chip your dog for safeties sake.You can ask the Kennel Club for a DNA parentage profiling kit and when it is received a swab is taken from the mouth and sent for analysis, at present this costs £25.00. Each dog takes half its DNA from each parent so you would be able to find out the parentage of your dog.
Co operation
Your problem would be if the owners of your puppy's parents refused to co operate with the DNA testing. As the owner of your puppy's father would have signed a document after the stud service was provided there should be no reason why they would not co operate with providing a swab sample.
However, if you purchased a so called pedigree dog that was not registered with the Kennel Club you would have less documented proof of parentage. If this is the case you may have to obtain legal help to prove parentage but ask yourself this: if there was a negative outcome, apart from monetary gain, what would you hope to achieve? By now you love your puppy and would not hand it back to the breeder. The majority of breeders are decent honest people who love their dogs and their hobby. It is the few that give breeders a bad name.
You might also like...