What Makes a Champion Dog?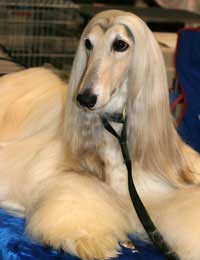 When first buying your show dog and looking at his pedigree you will have spotted the champions. Sometimes printed in red they will stand out and impress the novice owner. Although it is nice to see that a dog's family tree is liberally scattered with well known names, it is not always a sign that you have bought a dog of good quality. Then again you may have a quality puppy and you will begin you show campaign to make your very own dog a breed champion!
Challenge Certificates
Your dog will need to win three challenge certificates from three different judges in order to become a champion – sounds easy doesn't it? There are very few champions made up in each breed every year. Many champions come from established kennels and sadly the reason some of these dogs are made champions is because the name of the owner/breeder is recognisable rather than the quality of their dog. But don't be disheartened if your dog is winning his classes he may well win through to a challenge certificate, or a reserve CC and you will have a lot of fun campaigning your dog.
How do You Win a Challenge Certificate?
Challenge certificates are won at championship shows where they are on offer for your breed. There are a set of CC's on offer one for dogs and one for bitches. Every dog that wins its class, unless beaten in another class is called in after the dog (or bitch) classes are judged. The judge will then pick the best dog and award him the challenge certificate. A reserve certificate will also be awarded and if for any reason the winner of the CC is disqualified (and it does happen) the reserve CC winner will automatically be awarded the challenge certificate.
When do I get my Certificate?
You will be handed your challenge certificate or reserve certificate in the ring by the judge at the time that he picks his winner. Remember that the judge must complete your details and sign the certificate to authenticate it so please don't go off to the bar to celebrate until the official signing has been completed!
Stud Book
A stud book number is awarded to all dogs winning a challenge certificate or a reserve challenge certificate.
How are Challenge Certificates Allocated?
Each year the Kennel Club looks at the registrations for each breed along with the numbers of dogs that are shown in each breed. Sets of challenge certificates are allocated depending on these numbers. Next they decide which breed clubs and which general championship shows can award these certificates. Quite often the allocation is hotly argued within each breed, breed clubs and breed councils are often asked to contribute to the discussions about CC allocations but whether their views are listened to is another question!
Breed Record Supplement
The Breed Record Supplement is a quarterly publication that lists lots of vital information about litters of puppies, health record of examined dogs and changes of ownership. The supplement also lists all dogs that have gained stud book numbers and have attained the honour of breed champion.
GREAT DOGS IS FOR SALE.
This website is for sale [more info].
You might also like...
How do I find out my dogs stud book number, please advise. S. webster
Mags
- 23-Sep-14 @ 6:47 PM