Inherited Heart Defects & Diseases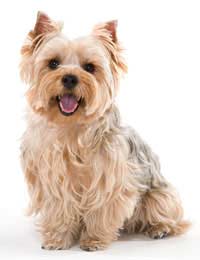 Inherited heart problems affect many dog breeds and can lead to much suffering both on the part of the dogs and their owners, who may have to watch their pets endure a painful and lingering death or be forced into the terrible decision of having their pets put to sleep. It is vital, therefore, that prospective dog owners research their chosen breed, note any hereditary heart conditions and only buy from breeders who use health-screened stock in their breeding programmes; whilst breeders make every effort to test their breeding stock and to avoid breeding from any specimen which might pass on defective heart genes.
Tests to Detect Heart Problems:
Listening with a stethoscope – this is the most basic method and is used to examine the heart and circulation, check the heart rhythm and detect any heart murmurs, which are presenting many heart conditions such as mitral valve disease, aortic stenosis, patent ductus arteriosus and pulmonic stenosis. Note, however, that murmurs can be very difficult to detect, particularly if the dog will not remain still or if it is from a broad-chested or thick-coated breed. Furthermore, even if a murmur is not detected, this does not guarantee heart health, as there are some conditions which do not cause murmurs in the early stages. For example, abnormal rhythms can be detected (without heart murmurs) in cases of dilated cardiomyopathy.
Electrocardiogram (ECG) – this measures the electrical activity of the heart and therefore can help to detect abnormal rhythms, such as in dilated cardiomyopathy.
Echocardiogram (with Doppler) – this is an ultrasound test which measures the heart chambers and provides a cross-section view of the heart, including the chambers, valves and major blood vessels. The Doppler effect helps to measure blood flow. This test is very useful for confirming the diagnosis of a specific heart problem and helps the canine cardiologist produce a prognosis about the severity of the disease. This is a sophisticated test which requires a veterinary specialist of considerable expertise and experience.
Unfortunately, there is as yet no single, independent heart-testing scheme, such as for hip dysplasia. However, individual breed with a high incidence of inherited heart disease have their own club-organised schemes and reputable breeders will participate in these schemes. Here is a summary of the common inherited heart conditions:
Aortic Stenosis and Sub-Aortic Stenosis
This results from a malformation of the heart so that blood flow is restricted or even blocked. The heart is therefore forced to work harder in oder to pump the same amount of blood around the body, leading to fainting, fatigue, reluctance to exercise, abnormal heartbeat and in extreme cases, sudden death. Affected breeds include the Boxer, German Shorthaired Pointer, Golden Retriever, Newfoundland and Rottweiler. The prognosis depends on how severe the condition is – although surgery is not really an option, many cases can be managed successfully with drugs therapy to help relieve the symptoms.
Patent Ductus Arteriosus (PDA)
This occurs when the special vessel - which was used to bypass the lungs while the puppy was still in the womb – fails to close after the puppy's first breath. This means that blood cannot circulate properly because the vessel fails to seal and the lungs and heart become over-filled with blood.
Dogs with PDA can become exercise-intolerant and develop breathlessness and coughing due to heart failure from fluid in the lungs. Affected breeds include the Bichon Frise, Border Collie, Cavalier King Charles Spaniel, German Shepherd, Keeshond, Maltese, Toy and Miniature Poodle, Pomeranian and Shetland Sheepdog. If spotted early enough (usually easily diagnosed from the typical, continuous heart murmur), the unsealed vessel can be close via surgery or catheter-delivered devices, thus allowing the dog to lead a normal life.
Dilated Cardiomyopathy (DCM)
This condition occurs when the muscular walls of the heart are affected, so that they cannot expand and contract properly. This leads to fatigue and reluctance to exercise, coughing, weight loss and in some cases, a pot-bellied appearance due to fluid retention in the abdomen.
Some breeds exhibit fainting and even sudden death, due to abnormal heart rhythms. Essentially, this is a form of heart failure. No one is certain of the exact cause of disease onset, although a strong genetic component is suspected. Affected breeds include the Boxer, Dobermann, Great Dane, Irish Wolfhound, Newfoundland, St Bernard and the spaniel breeds (eg, Cocker, Springer, etc). Unlike in humans, DCM cannot be treated by a heart transplanted so the prognosis for dogs is unfortunately very poor. Most dogs diagnosed with DCM are not expected to live more than 12 months. Screening of breeding stock, particularly in the vulnerable breed, is especially important in preventing this horrible disease.
Mitral Valve Disease (MVD)
This condition results from the degeneration of the heart's mitral valve (a "leaky valve"), so that it does not fully close after each pump and therefore a backflow of blood occurs. The heart is therefore not able to pump blood as efficiently around the body. Although this condition is seen to some extent as a normal part of ageing in all breeds, it seems to occur prematurely in certain breeds – leading ultimately to early heart failure.
Dogs with MVD will be breathless, show exercise intolerance, coughing, weight loss, fainting and a pot-bellied appearance – as well as presenting with a heart murmur. Small and toy breeds seem to be particularly affected, including Cavalier King Charles Spaniels, Yorkshire Terriers, Cairn Terriers, Miniature Poodles, Beagles, Boston Terriers, Chihuahuas, Dachshunds, German Shepherds, Papillons, Pekingnese, Shih Tzus and Whippets. Treatment and management with drugs can help to improve the dog's quality of life and surgery for valve replacement has been attempted, although small breed dogs do poorly on heart lung bypass machines.
You might also like...