Canine Charities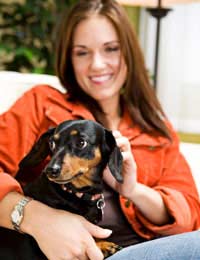 There are many charities associated with the canine world; some may be for the benefit of dogs, others for their owners. Whatever the remit of the charity, they need our support and backing.
You may favour large well-known charities; you would have seen their large advertisements on television, read about them in magazines. It may be that whole television programmes have featured the charity, their employees and the work they cover. But ask yourself this, how much of the donation you gave actually goes to the charitable cause and how much is wasted on public relations, political aims and fancy uniforms for the staff? Perhaps you should attend a few of their AGMs send questions to their head office and read their websites!
Below you will read about some of the charities – there are far too many to be able to list them all. Hopefully you will find one that you are happy to support.
Dogs Trust
Formally called the National Canine Defence League they are the largest dog welfare charity in the UK. Their mission statement: 'Dogs Trust is working towards the day when all dogs can enjoy a happy life, free from the threat of unnecessary destruction.'
Amongst many campaigns several that stand out are the Outreach Projects that help dog owners who may have hit hard times and need a little help.
The 'Hope Project' provides free veterinary healthcare for dogs whose owners are homeless or in a housing crisis.The 'Freedom Project' is a pet fostering service for women fleeing domestic violence. At present this service does not cover all of the UK but given time and our donations this worthy scheme will be countrywide.
In 2006 Dogs Trust helped over 14,000 dogs in their 17 centres. Is this a charity you could support?
Battersea Dogs Home
Now running for over 140 years, Battersea Dogs Home is probably one of the better-known dog and cat rescue and re-homing organisations.
Apart from the main centre near Battersea power station in London there are two rural centres in Old Windsor and Brands Hatch in Kent. For anyone looking for a lost cat or dog Battersea is one of the first places to contact. They work tirelessly with dog wardens and police to ensure that a lost dog will be reunited with its owner.
Always striving to improve the life of dogs with educational information and events for the general public, Battersea is a charity close to many hearts.
Canine Partners
Perhaps you would be interested in supporting a charity that trains dogs to better the lives of their human owners? Amongst these most deserving organisations are:
Guide Dogs for the Blind
Another well known charity that trains dogs from when they are puppies to become the eyes of the blind owner. They support 5,000 guide dog partnerships and breed 1,000 guide dog puppies every year. This organisation accepts donations; you can sponsor a puppy for only £5 per month. If you are interested in recycling think of this organisation who take many household items and turn them into cash. For more information look at their informative website.
Pets as Therapy
Pets As Therapy dogs are probably better known as PAT dogs. These dogs visit hospitals, care homes and hospices making contact with people who may either not be able to have a dog of their own or who are missing their own animals. For more information about this organisation visit their website.
Smaller Charities
Smaller charities should not be overlooked as they do so much worthy work for our pets. Several interesting ones are The Cinnamon Trust which was founded to care for the pets of the elderly and terminally ill.
Another organisation worthy of your cash is Doglost a group of volunteers that work relentlessly to find lost and stolen dogs and reunite them with their owners.
There are so many worthy canine charities such as Dogs for the Disabled and Hearing Dogs; you could probably name some yourselves. Also remember that many breed rescues are registered charities and also local rescue kennels. Before you part with your hard earned cash research these carefully as your money should make a lot of difference to a dog's life and not be lost in administration expenses.
You might also like...