10 Question to Ask Yourself Before Breeding Your Dog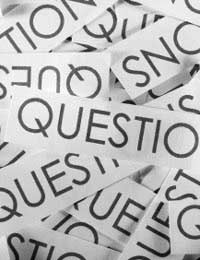 Think you'd like to breed from your dog? Maybe you think your dog is really special and would like to produce more like her? Or perhaps you've had lots of comments about what a beautiful boy he is and how he'd make a great stud dog?
Or maybe you've been having good success at shows and think that you could start your own line of champions?
Before you do anything - here are 10 questions you should ask yourself before breeding from your dog:
1) Why am I Breeding?
With the millions of unwanted and abandoned dogs, both cross-breed and pure-breed, out there, anyone should really think twice before breeding from their dogs.
It isn't something to try out for fun or just because you want your kids to see the "miracle of birth" – and it is not something to get involved in unless you have solid evidence that your dog is a fantastic example of the breed with sound health and temperament (gained from a combination of pedigree, breed show results, health screening tests and temperament assessments).
Note - a genuinely good breeder will almost never make money from breeding. So don't breed to make money, if you want to do it correctly and responsibly. By the time you have done all the necessary healthy screenings for the breed, provided correct ante-natal care for the bitch, provided the necessary food and equipment for the puppies and spent the required time socialising them and finding them homes – you'll be lucky to break even!
2) Is My Bitch or Dog Healthy Enough to be a Parent?
One of the most important considerations for breeding is the health of the parents. This means the required health screening tests for the breed and there is no shortcut around this. Despite what people insist, you CANNOT tell if a dog's hips are sound just from observing the way he walks. You have to hip score. Similarly, many other genetic diseases or disorders will require specific tests to ensure that your dog is not a carrier and will not pass on the defects to their puppies.
3) Is My Bitch or Dog Suitable to be a Parent?
Just as important as physical health is temperament. No dog that is fearful, anxious or aggressive should be allowed to have puppies – not only are they likely to pass the genes for these temperament defects on to their offspring but in the case of bitches, their own behaviour will influence the puppies and affect their development.
4) Can I Afford the Expense?
Breeding properly can involve a lot of money, from the health screening tests required to make sure that your dog is suitable for breeding to the ante-natal care required for the pregnant bitch (and veterinary care for any complications which may arise during birth, such as the need for a Caesarean section) – and then the food and other equipment for the puppies when they are born. Remember, you will also have to provide their first vaccinations before they go to their new homes.
5) Do I Have the Time to Give?
Money is not the only thing that breeding will take up a lot of – committing a lot of time is also essential. Not only in the actual care of the mother and pups but also for surrounding necessities, starting from researching the breed's health test requirements, checking your own dog's pedigree and background, finding an appropriate mate, taking your dog to matings – to spending time finding suitable homes for the puppies once they are born, checking their potential new owners and most importantly, socialising the puppies so that they are prepared for the human world and can grow up to be confident, balanced dogs.
6) Do I Have the Appropriate Space?
The pregnant bitch will need a quiet space away from the rest of the household to whelp and care for her puppies and to rest and feed her puppies after they come. As the puppies grow, they will also need a safe area for them to play and explore – usually a room, although this may not be enough if you're involved in one of the large or giant breeds! You will also need to keep the puppies until you can find suitable homes for them all – and remember, puppies grow really fast! If you can't sell all the puppies immediately (and especially if they are large breeds), do you have enough space in your household for all the dogs?
7) Can I Find Suitable Homes for all the Puppies?
As a responsible breeder, it is YOUR responsibility to make sure that all the puppies you have brought into the world are placed in good homes and that if nobody wants them, you will keep them and take care of them. Finding homes may not be as easy as you think, particularly if you have a more "popular" breed – there may be a lot of people offering similar puppies on the market and only a limited number of homes available. Alternatively, a good, responsible breeder will not just give her puppies away to any home just to get rid of them – she will keep the puppies until she is sure that they are all going to suitable homes, where their needs (both mental and physical) will be met and where they will be treated as member of the family.
8) Will I Take Lifelong Responsibility for the Puppies?
A good breeder's responsibility does not end with the sale of the puppy – instead, should any problems arise and the new owners have to re-home the puppy, the breeder will either take the puppy back or help to find it a good new home – even if it is many years later and the dog is now an older adult.
9) Can I Provide the Crucial Early Socialisation?
One of the most important things a good breeder does is lay the foundation for the puppies' socialisation, so that they have a better chance of growing up into confident, balanced dogs. This involves quite a lot of time and commitment, exposing the puppies to all the things that they will meet in the human world, from noisy household appliances to unpredictable children to other household pets to a range of different types of humans, as well as getting the puppies used to handling by humans.
10) Do I Have Help and Guidance if I Need it?
For a novice starting out, it is invaluable having a mentor – someone who has bred dogs for many years and who can give guidance and advice. Without experienced help – and support of a good vet – a novice breeder can easily make mistakes and run into trouble and feel overwhelmed by the circumstances.
Dog breeding might seem like the easiest thing in the world but it should not be entered into lightly. Being a 'good' breeder is a big responsibility – not something to be done "just for fun" but a serious commitment that you should thoroughly research and understand before taking on.
You might also like...